A Musical Massage!
VAHT® is a fairly new body therapy that will treat you to the ethereal sound of live harp music while experiencing the vibrational aspect of the instrument applied directly to the body. The sounds of the harp resonate with, relax and entrain the body and mind and also touch the heart! You will remain fully clothed and rest on a special vibrotactile pad through which the vibrations are delivered.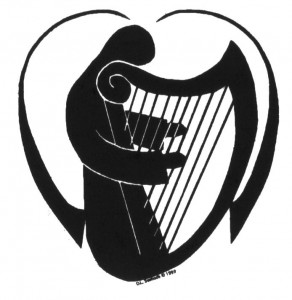 Who benefits from VAHT? Anyone wanting deep relaxation!  But also persons who suffer from conditions such as: chronic pain, fibromyalgia, PTSD, MS, Reflex Sympathetic Dystrophy, Sjogren Syndrome, respiratory congestion, lymphedema, headaches, tinnitus, insomnia, anxiety, 'chemo-brain' and depression have reported symptom reduction after a 20-minute session of VAHT.
Click VAHT FAQs final for more information and contact me to chat.
518-653-8764 or email me at: sacredharp1 @ gmail.com
Dawn is a certified VAHT practitioner, trained by Sarajane Williams, the pioneer who developed the technique.